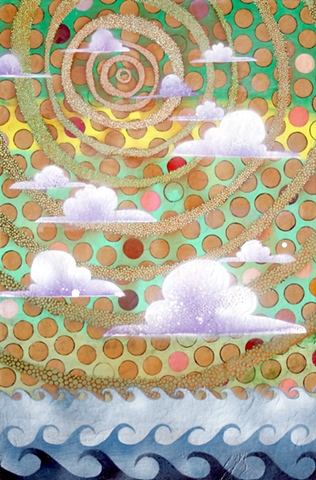 TO VIEW MY RECENT ART PLEASE VISIT MY INSTAGRAM ACCOUNT: LisaNjonesArt
Art is different for every person and tied deeply to who they are and what they believe. I believe all of existence is an absolute miracle, and it is our duty as people to strive for happiness and help each other. Art is a means to celebrate the beauty, complexity, and depth of existence and to revive our awareness and gratitude for it. Staying conscious and grateful for this miracle is how art can help people find happiness. There are boundless things art can recite to people about life.
Be it through aesthetics, symbolism, or narrative, art creates more beauty in the world. Art can explore the depth of life through the imagination, the unconscious, and the past. Art can illustrate personal journeys, which is a big part of what I use art for. By exhibiting my journey and the truths I have found, I hope to help others find their way. One of the greatest miracles of life is that we will never have all the answers and there is more searching to do.
My art is who I am.
TO VIEW MY RECENT ART PLEASE VISIT MY INSTAGRAM ACCOUNT: LisaNjonesArt